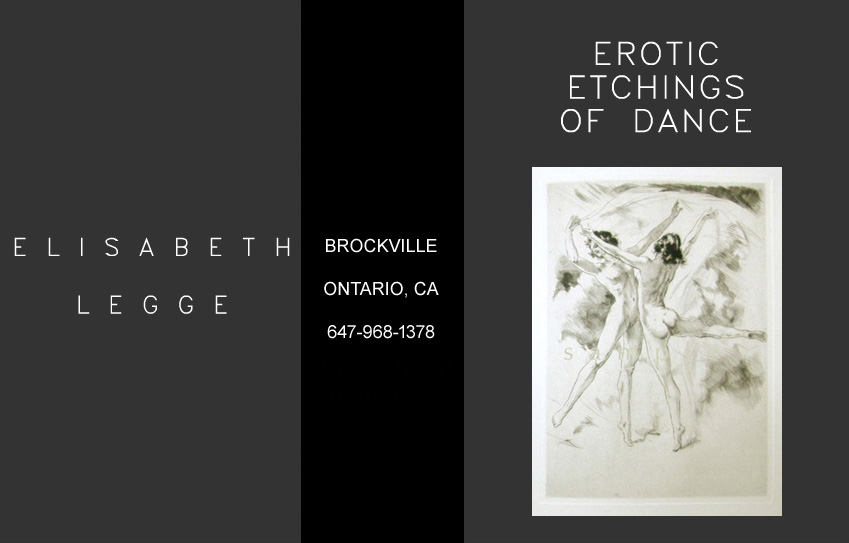 VISIONS DE DANSE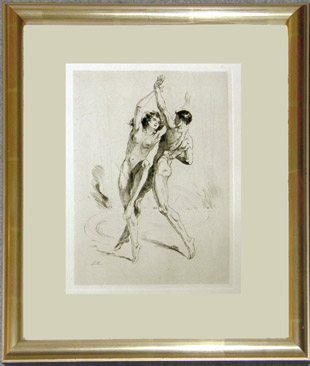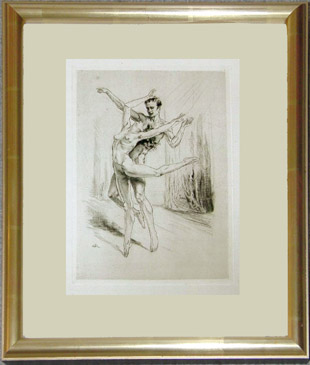 WE WANT TO INTRODUCE YOU TO A SERIES OF
DRY POINT ETCHINGS BY ALMERY LOBEL-RICHE, PARIS, c1949.
THESE PRINTS CAPTURE THE EROTIC NATURE OF DANCE
USING A SIMPLE SKETCHING STYLE WITH A PLAY OF LIGHT AND
SHADOW. THE EMPHASIS IS FOCUSED ON THE MOVEMENT
OF THE DANCERS, HIGHLIGHTED BY THE FLOWING OF DRAPERY,
THE FLIGHT OF THE JUMP AND A SENSE OF THE MOVING AIR.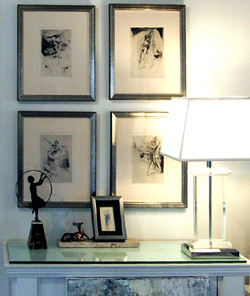 THESE PRINTS ARE IN PERFECT CONDITION, BEING EDITON 117/210.
PAPER SIZED AT 10" X 12". EACH PRINT IS PRICED ACCORDINGLY.
| | | | |
| --- | --- | --- | --- |
| SOLD | SOLD | $650 | $650 |
| $650 | SOLD | SOLD | $650 |
| $650 | $650 | $650 | $650 |
| $650 | $650 | $650 | $650 |
< CLOSE THIS WINDOW


MAINTAINED BY ELISABETH LEGGE
ALL HTML AND IMAGES ON THIS SITE ARE COPYRIGHT (c) LEGGEPRINTS.COM





SINCE JUNE 1,1999