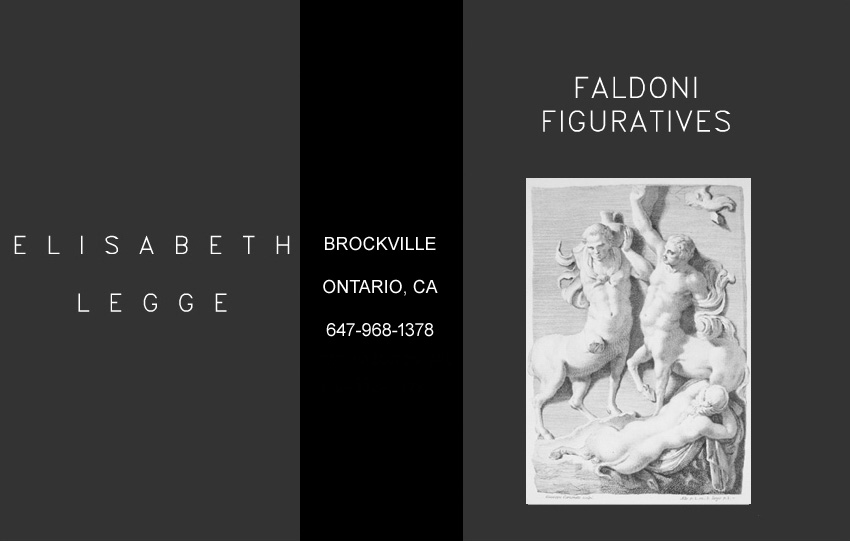 DELLE ANTICHE STATUE
GIOVANNI ANTONIO FALDONI

FALDONI WAS ONE OF THE MOST INFLUENTIAL ENGRAVERS OF 18c FLORENCE.
USING HIS OPEN PAGED, BORDERLESS STYLE, HIS WORK EXPANDS AND BECOMES VISUALLY LARGE
MAKING THE IMAGE THE ONLY THING OF IMPORTANCE. BEING INFLUENCED BY THE 17c FRENCH
ENGRAVER CLAUDE MELLAN, FALDONI USED A SYSTEM OF PARALLEL LINES OF VARYING THICKNESS
TO GIVE THE ILLUSION OF PLASTICITY AND CONTOUR, WITHOUT THE NEED OF CROSS HATCHING
TO GIVE DEPTH. HIS WORK WAS TYPICAL OF 18c NEOCLASSISM AND THE FASINATION WITH ALL THINGS
GREEK AND ROMAN.

THESE PRINTS, PRODUCED IN 1740 ARE PRINTED FROM COPPER PLATES ON LINEN RAG PAPER AND ARE
ALL IN PERFECT CONDITION. THE BUSTS SELL FOR C$165, THE BALANCE OF THE
COLLECTION FOR C$350 EACH, SIZE: 14" X 21".




REPRODUCTION PRINTS OF THIS SERIES
THESE ARE OFFSET PRINTED ON RAG PAPER AT 100% ORIGINAL SIZE - C$40 EACH




CLOSE THIS WINDOW
MAINTAINED BY ELISABETH LEGGE
ALL HTML AND IMAGES ON THIS SITE ARE COPYRIGHT (c) LEGGEPRINTS.COM